Digital Garment Printers create directly to garment custom t-shirt prints, which means just what it sounds like A DTG Printer operates as a specialized inkjet printer designed to apply an image to a T-shirt just like your home printer applies one to a piece of paper.
WER-ED6090T is the hottest sale t-shirt printing model. Its print size 60x90cm, equip with double plate tables, manage to print 2pcs of t-shirts in one time, so the print speed of this printer is double of the smaller size machines which only print one-piece t-shirt in one time.
The ink consumption is about 15ml per square meter, that means one set of ink can print thousands of t-shirts, the print cost is low per unit t-shirt.
This printer is able to print both white and dark t-shirt with good quality. For the white t-shirt, it prints directly; when printing the dark t-shirt, it needs to do pretreatment with the special liquid.
WER-ES3202 is 10 feet / 3.2 meters eco-solvent printer, it can not only print on PVC Flex banner, vinyl sticker, tarpaulin thus common outdoor media, they can also print on Artist canvas, pear banner, beach banner, roll up banner, advertising tents, wallpaper and wall sticker, photo paper, feather flag, teardrop flag, Tension fabric, etc.
For example, we will see all kinds of buses in the street at ordinary times, the bus is open to posting ads outside of pictorial machine printing, through outdoor photo machine to print advertising is not only bright, clear picture, and not for a long time to fade. Outdoor advertising people covering range is a wide body, can achieve very good publicity for a long time.
WER-ED6090UV model is the hottest sale UV printer, print size 60x90cm, equip with EPSON printheads, can print CMYK, Lc, Lm, White and Varnish, rotary items also can be printed if add a rotary device, it is optional. After 10 years' of experience and exploring in printing industry, WER UV series mainly used for the following media as well: Rigid PVC board, plastic, organic board, leather, rubber, special paper, wood, porcelain, PVC, ABS, acrylic, aluminum, ceramic tile, marble, granite, paperboard, etc.
Signs and logos, the perfect effect comes out of our printer, make our life more convenient. No matter it is a regular shape or irregular shape, whether it is wood, PVC, acrylic or metal materials, our printer can print what you want in high-quality and rich color.
The Awesome Effects Of ECO UV Ink
The bravo effects of Eco-friendly varnish UV Ink
Canvas Oil Painting Design-Adorn Your Life
Observing beautiful surface treatment, stereo textures, or 3D embossment effects to create an extraordinary new dimension of "feel the color". Start your own printing business,and we can teach you how to make texture-designed patterns in our WER COLOR System.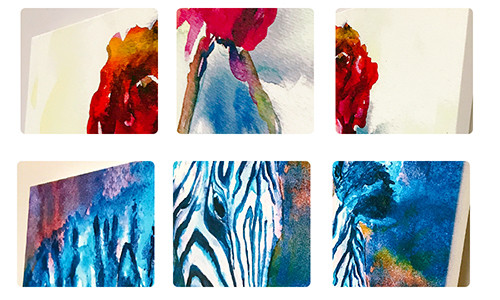 Amazing Ink Color output
Print pictures with stable color and astonishing detail on a good range of promotional gifts.
(1)Produce amazing pictures with CMYK,LcLm,White+Varnish ECO-UV inks
(2)White ink is a brilliant genius color, or to ensure that colors occur on dark or clear objects
(3)Optional pretreatment liquid increases efficiency by preparing the surface of materials like glass and metals for full-color customization
(4)A Continuous Ink Supply System(CISS)keeps ink pigments settling in the ink lines for smooth consistency and density
(5)Automatic nozzle cleaning function ensures extended service life
* For perfect effects, it is strongly advised that users test for adhesion to specific objects before massive final production.
A smart, reasonable, and wonderful Machine Experience
With double sets of low-heat UV LED lights, and self-cleaning ink function, the newly-designed A0 WER-ET1510UV Glass Prints Flatbed Printer is easy to operate and performs clean and cool with a safe operation. In addition to reducing additional machine movements of previous models to give you a more efficient operation, it offers new design advantages to simplify your print process.
HEAD CLEANING UNIT
Removes any ink remaining on the printheads and cleans the printhead surface to maintain the health and ink cost-efficiency of your printer.
Ball Screw Driving System
Dual sets of ball screw driving system,which ensures stability and continuous color output.
EASY-POSITIONING & Vacuum Suction Platform
Printing platform precise calibration mark,which is easy to simplify your set-up and the alignment of items for printing.
Vacuum Suction System will be your great help
For soft materials, we need the material itself close to the surface of the printing platform.