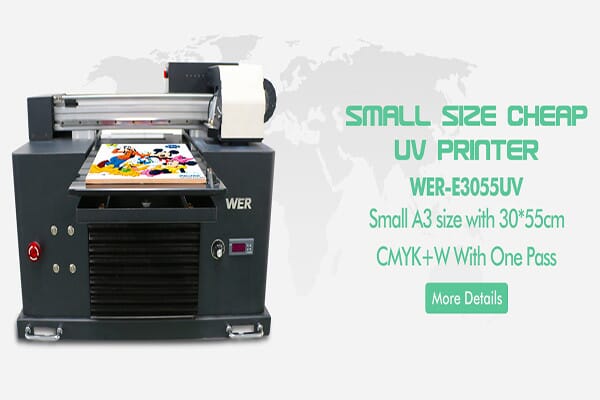 PRODUCTS: a3 uv printer, small uv printer,uv led printer
This is Jeffrey Chew from Malaysia, I have a printing house in Kuala Lumpur here. We have cooperated with Shanghai WER-CHINA industry CO., LTD since the year of 2016, now we have 4 sets of machines from them: two sets of EP6090UV printers, one set of laser engraving machine and this small UV printer E3055 model.
Some time ago, we needed a small size printer to print small items, so we get the E3055 printer which was recommended by my friend sales. As we know, it is the new developed A3 size flatbed printer of WER company. The price is cheap but print quality is even better than my old printers. Now we use it to print lighters, phone cases, CD,
etc, it works hard every day, but never complain, I like it very much. Good things are worth to be shared, if you need a small UV printer, this is the right choice for you!
Reliable Technology
Jeffrey has always relied on WER, starting with an UV printer. "This new Roland printer is going to earn more money."
"It's unbelievable how many different kinds of projects we can achieve with our WER."
E3055UV offers a full range of materials options, including Rigid PVC board, glass, plastic, organic board, leather, rubber, special paper, metal, wood, porcelain, PVC, ABS, acrylic, aluminum, iron sheet, ceramic tile, marble, granite, paperboard etc.
"It's unbelievable how many different kinds of projects we can achieve with our WER."
Jeffrey serves real estate offices, shops, grocery stores, hair salons, clubs and restaurants. They create small gifts for promotion use.
Let the Winter come
Jeffrey has also attended some of the largest events, including the Winter Games and
the Winter Festivals. "When a big event comes in, we have both inkjets running and the whole staff working to get it done," said Jeffrey.
"I love my WER – they make our life colorful," said Jeffrey. "When you want those vibrant colors –you can assure they'll be there."