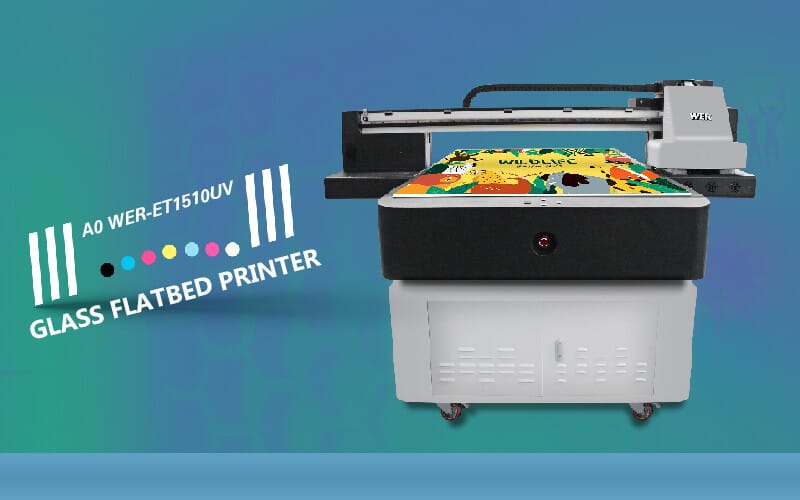 A0 WER-ET1510UV Glass Prints Flatbed Printer
High resolution, low cost, easy operation
With CISS System(continous ink supply system),can avoid the printer lacking ink during the printing process and save 50% ink.
Directly print on the cards,phone covers,wood etc., more convenient than the heat transfer printer, and faster than the silk printer.
Do not need the transfer paper, all process can be finished in one step.
Instant drying system.With the help of the UV system,the images printed on nearly all products and can be dried instantly.
2pcs or 3pcs EPSON TX800
With the scan of the infrared ray, all process is fully automatic, that is why it also be called as the "LAZY PRINTER"
Can print the white ink and 3d embossed image.(can print on any dark background products)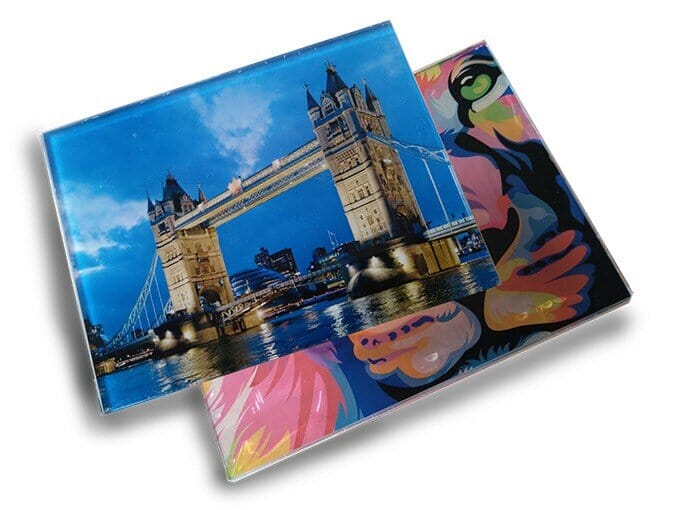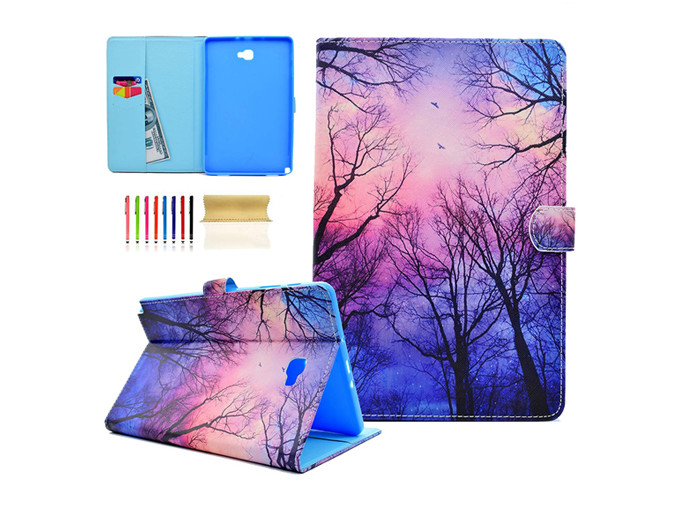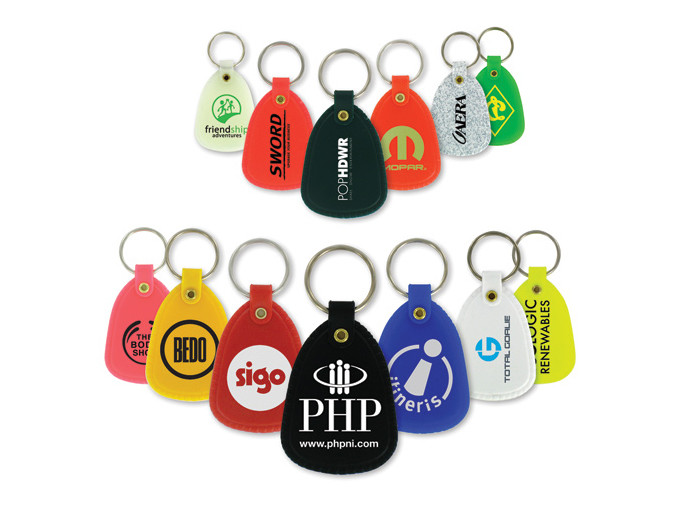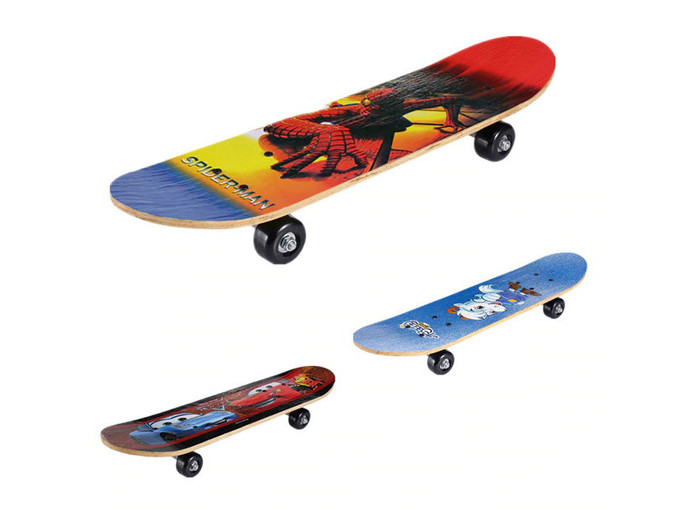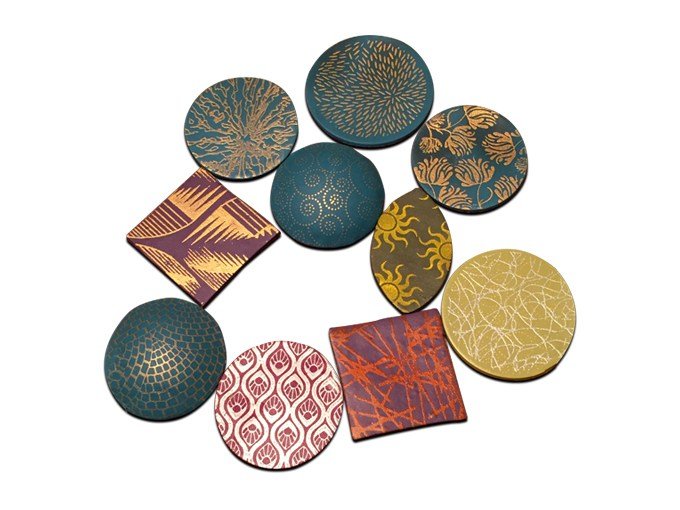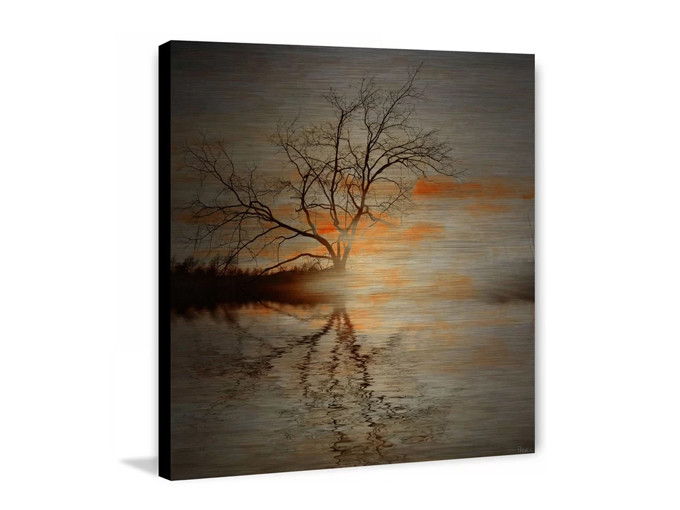 The awesome effects of ECO UV Ink
The bravo effects of Eco-friendly varnish UV Ink
Canvas Oil Painting Design-Adorn Your Life
Observing beautiful surface treatment, stereo textures, or 3D embossment effects to create an extraordinary new dimension of "feel the color". Start your own printing business,and we can teach you how to make texture-designed patterns in our WER COLOR System.
Amazing Ink Color output
Print pictures with stable color and astonishing detail on a good range of promotional gifts.
(1)Produce amazing pictures with CMYK,LcLm,White+Varnish ECO-UV inks
(2)White ink is a brilliant genius color, or to ensure that colors occur on dark or clear objects
(3)Optional pretreatment liquid increases efficiency by preparing the surface of materials like glass and metals for full-color customization
(4)A Continuous Ink Supply System(CISS)keeps ink pigments settling in the ink lines for smooth consistency and density
(5)Automatic nozzle cleaning function ensures extended service life
* For perfect effects, it is strongly advised that users test for adhesion to specific objects before massive final production.
A smart, reasonable, and wonderful Machine Experience
With double sets of low-heat UV LED lights, and self-cleaning ink function, the newly-designed A0 WER-ET1510UV Glass Prints Flatbed Printer is easy to operate and performs clean and cool with a safe operation. In addition to reducing additional machine movements of previous models to give you a more efficient operation, it offers new design advantages to simplify your print process.
HEAD CLEANING UNIT
Removes any ink remaining on the printheads and cleans the printhead surface to maintain the health and ink cost-efficiency of your printer.
Ball Screw Driving System
Dual sets of ball screw driving system,which ensures stability and continuous color output.
EASY-POSITIONING & Vacuum Suction Platform
Printing platform precise calibration mark,which is easy to simplify your set-up and the alignment of items for printing.
Vacuum Suction System will be your great help
For soft materials, we need the material itself close to the surface of the printing platform.
NOZZLE SHIELD FUNCTION
If a nozzle on the printhead is clogged and misfiring, you can reduce losses with the ability to turn off a specific nozzle band to allow continued production.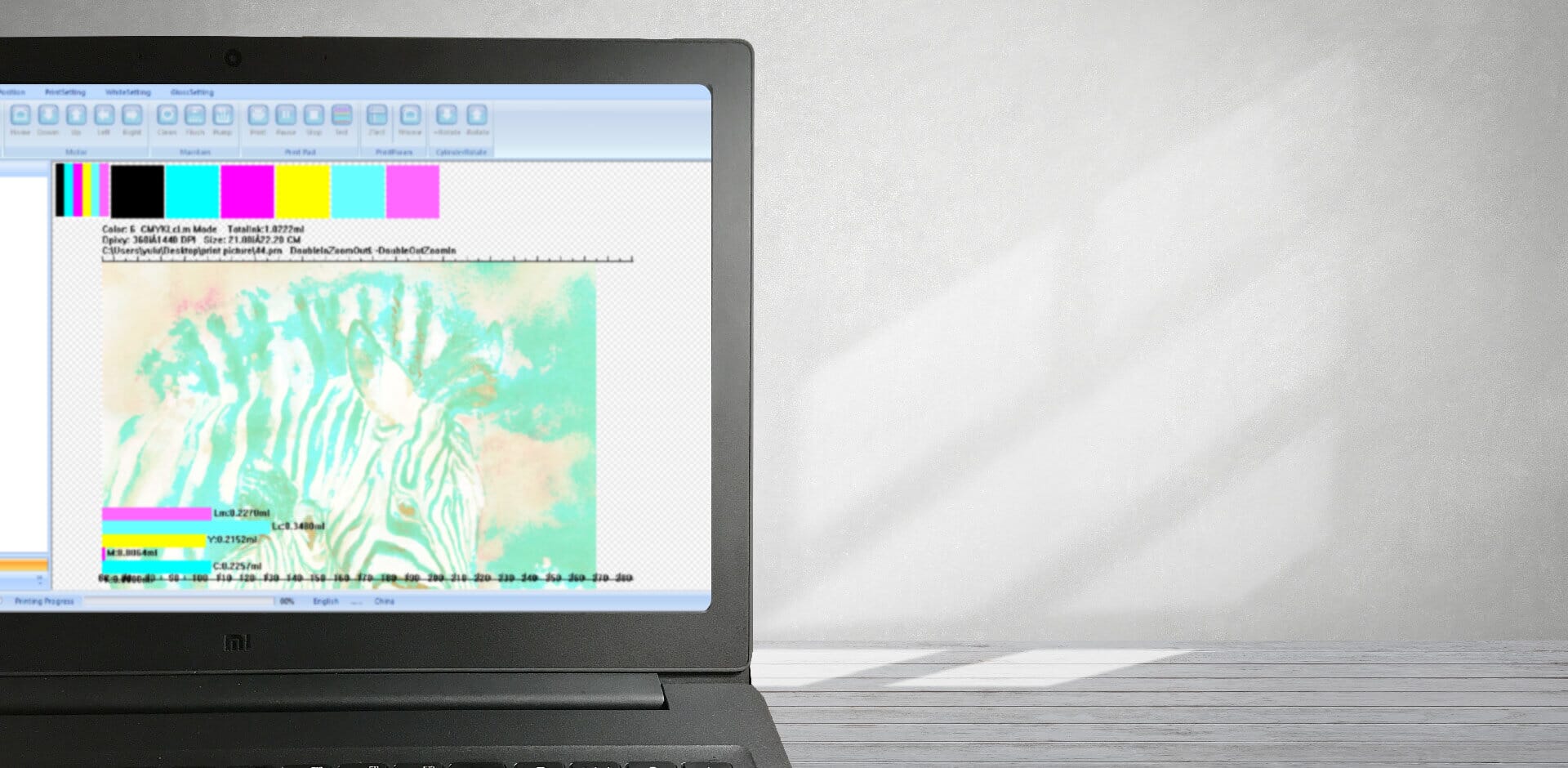 Maintop RIP Software
New operation interface, stereo presentation, stereo operation,rich color & texture saturation.
New print sequence options, 7 colors perfect output and ultra print mode(1440*2880dpi)
White ink automatic identification, which helps to ensure a bright and lasting color
One key operation, multiple pictures at the same time processing, saving time and labor cost
Image rotation cutting, spacing processing, clearly visible location preview
Buyer's Country
Name
Telephone
Product Type
Transaction Date
A0 Size Flatbed UV Printer
Model
WER-ET1510UV
Print Technology
Drop-On-Demand piezoelectric technology
Head Type
Epson tx800 (DX7 and DX5 is optional)
Head Quantity
Three tx800 print heads
Nozzles
180 nozzles*6 lines per head
Print size
150cm*100cm (59.1"*39.4")
Height of Print Head
1.2mm / 2.8mm above media, adjustable
Ink Supply Method
Independent continuous ink supply system
Ink Cartridge
Ink Type
Rigid LED UV ink/ Flexible LED UV ink
Volume
220cc / 440cc ±5cc
Color
CMYK LC LM or CMYK+W+Varnish
Media platform
Vacuum suction platform includes suction motor
Media Sensor
Two sides, front edge & rear edge
Print Speed
Production mode
5.2 m²/H (720*1440dpi, 8pass)
Standard mode
3.3 m²/H (720*2160dpi, 12pass)
Ultra quality mode
2.6 m²/H (720*2880dpi, 16pass)
Acceptable Media Width
1550mm~1020mm
Print Interface
USB2.0 or HI USB
RIP Software
Maintop for Window xp or Window 7. 8.10
Movement mode
Front, rear, up and down for printer
Usable Media
Glass, metal, pvc, acrylic, wood, ceramic, gifts, crafts packaging, leather, plastic, 3c panels and signs etc.
Lamp type
LED lamp (saving energy and environmental friendly)
Power supply
50Hz/60Hz, 220V(±10%)>1.7A
Operation Environment
Temperature: 20℃~32℃; Humidity: 35%~80%
Package Dimension
2360mm*2040mm*1450mm
Gross Weight
700kgs
Original Epson print headfor A0flatbed uv printer, CMYK+W+Varnish or 2*(CMYK + W)
Adopt the ball screw for A0flatbed uv printer carriage beam movement, max 16cm for print height
3. Providingof leduv flexible ink or led uv rigid ink, you can print any designs on any materials
4. Adopt the advanced variable ink drop technology, min size 3.5pl and max size 27pl, speed 30% faster
Seven colors CMYK+LcLm+W+Varnish
Print size: 150cm*100cm (59.1"*39.4");
Print height: 16cm max
Vacuum suction platform
CISS: continuous ink supply system built-in
Steel construction structure
Dual sets of LED UV lights 395Nm low heat
Automatic infrared height detection
Maintop RIP Software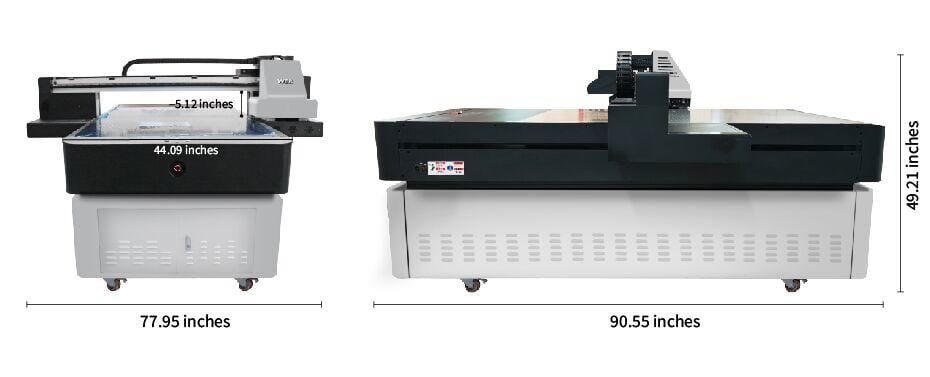 Highest stability & precision
With the experience that many people desire to take large format uv flatbed printer for wide application, while most of them complained about the high cost, we've been thinking about it and hope to find a way out a long time ago.
Now WER-ET1510UV can realize your dream to own a big size uv printer at a quite affordable cost.
Original Epson printing system, which is equipped with original EPSON Piezo inkjet TX800 Printhead.
Easily operated with LCD operation panel.
Ball screw drive system, air sucking platform & powerful servo motor, all these features allow it print in high precision.
Rigid industrial design ensures quality output with physical resolution 1440*2880dpi.
Providing of LED UV rigid ink, and you can print anything on different materials, superior quality.
Adopt the advanced variable ink drop technology, min size 3.5pl and max size 27pl, speed 30% faster.
Quite affordable cost for a big size uv flatbed printer
Large format uv flatbed printer is widely available in the market, but the average cost is more than 15K USD, which is really a big burden to enter into a new business, especially for some small enterprises
Besides its excellent and stable print performance, WER-ET1510UV has a very competitive price and widely acceptable. Compared with mini size uv printer(e.g. A3), you only need to pay 2 – 3 K USD to own it which has a max print size up to 1500*1000mm(59.06"*39.37").
Well-known reputation
Stable print performance has helps it get very good feedback from customers all over the world.
Rich, Vibrant, Durable Color effect
New, specially formulated, quick-drying UV CURING INK produces amazingly brilliant colors. The inks also provide excellent long-term outdoor durability, scratch and chemical resistance, broad media support and a wide spectrum of color. Not enough? Configurable to dual-CMYK or CMYKWWWW for finer details, smoother gradations and more neutral grays (made possible with Black ink).
Power Up More of Your Time
New, specially formulated, quick-drying UV CURING INK produces amazingly brilliant colors. The inks also provide excellent long-term outdoor durability, scratch and chemical resistance, broad media support and a wide spectrum of color. Not enough? Configurable to dual-CMYK or CMYKWWWW for finer details, smoother gradations and more neutral grays (made possible with Black ink).
Because the WER-ET1510UV doesn't need constant attention, you can concentrate on other important tasks.
Here are just a few features that get you through longest print runs:
Automatic detection for printer errors
Adjustable media height for accurate centering
Support of heavy flatbed media
Rigid industrial design eliminates vibration for quality printing even at high speed
Fully adjustable print heads support various media thicknesses less than 15mm
Instant Drying system
WER-ET15100UV dries prints quickly – even in high-speed mode – for immediate finishing, installation or collection by the take-up system,which we name it UV LED drying system.
The integrated drying system features:
UV LED Light Length of wave is 395 nm, which is energy saving and eco-friendly
UV cooling system We use water to cool the UV LED Light while working, and it can save your money for cooling liquid.
Print heater to accelerate ink fastness and brightness
Dryer to accelerate drying and ensure greater productivity and scratch resistance
Watch Those Printheads Last Longer
WER-ET15100UV original-part patent-printhead cleaning system is designed to significantly reduce buildup around the edges of the print head, decreasing wear and tear and prolonging its lifespan
| | | | | | | |
| --- | --- | --- | --- | --- | --- | --- |
| No. | Item | Unit | Discription | Warranty | Function | Price |
| 1 | Printhead | Pcs | EPSON TX800 | No | Physical resolution control | |
| 2 | Mainboard | Pcs | | Yes | Printer data control | |
| 3 | PCB board | Pcs | | Yes | Driver system | |
| 4 | Carriage board | Pcs | | Yes | Driver system | |
| 5 | Servo motor | Pcs | | No | Drive control | |
| 6 | Servo motor driver | Pcs | | No | Driver software for servo motor | |
| 7 | Power supply | Pcs | | No | Power control | |
| 8 | UV Lamp water cooling box | Pcs | | No | Cooling system | |
| 9 | Printhead data cable | Pcs | | No | Data transfer | |
| 10 | LED UV Lamp | Pcs | | No | UV curing system | |
| 11 | Ink damper | Pcs | | No | Ink filter | |
| 12 | Ink tube | Pcs | | Yes | Ink transfer | |
| 13 | Ball screw | Pcs | | Yes | Driver system | |
| 14 | Wiper | Pcs | | No | Scrape the waste ink | |
| 15 | Motor belt | Pcs | | No | Driver system | |
| 16 | Carriage belt | Pcs | | No | Driver system | |
| 17 | Cleaning unit | Pcs | | No | Cleaning system | |
| 18 | LCD touch screen | Pcs | | No | Touch screen control | |
| 19 | Ink cartridge | Pcs | | No | Ink container | |
| 20 | Raster reader | Pcs | | No | Data transfer | |
| 21 | Raster sensor | Pcs | | No | Data transfer | |
Price description
For the above items, there are some consumable parts (like printheads) and some Non vulnerable parts, so WER company just offered some of the prices as reference. If you need the exact price, please feel free to contact our sales staff.
| | | | |
| --- | --- | --- | --- |
| No. | Discription | Quantity | |
| 1 | USB data cable | 1 | Free |
| 2 | Ink tube | 2m | Free |
| 3 | Ink capping top | 1 | Free |
| 4 | UV ink damper | 4 | Free |
| 5 | Syringe | 5 | Free |
| 6 | Software & user manual | 1set | Free |
| 7 | Power cable | 2 | Free |
| 8 | Funnel | 5 | Free |
| 9 | Ink chip | 2 | Free |
| 10 | Ink chip refresh | 1 | Free |
Attention
1. When the equipment sent to the customers and ready to all install, the first thing is to prepare a voltage regulator, while civil voltage is stable now, but still there will be some floating up and down. Because of the voltage instability, which will have some difficulty in installation. The problem we met mostly may be the connection to computer, or after the online software can't normally opened, also is the computer power cord unexplained fever, which may affect the equipment! At this time we are going to use multimeter to measure the voltage to solve this matter!
2. When we switch on, machine reset successfully, then we open software. Since the connection when the machine is reset software absorbing ink pad will be a process of down and up, the device is reset, so as to lead to errors instructions, machine reset failed!
3. When using the equipment, printing products if happens to catch up with something not in, so it is better to turn off the software. Because the device under the connection state of software will continue to control flash spray nozzle, after a long time will lead to absorb ink pad ink spill over into the ink pad on the lines below, after a long time will affect the equipment!
4. If our production is completed, shut off the device, the software must be closed first.
5. Before you insert the data cables, turn off the printer power first.
6. Before printing works, you should make sure printheads don't hit print media, adjusting the nozzle height then send the print task.
7. Often clean the printhead and the printhead stays wet, prevent drying printhead from affecting the service life of the nozzle.
8.the machine doesn't work, don't inject ink into the cartridge.
9.if you haven't operated the machine for a long time, clean up to remove the nozzle with a cleaning fluid stays wet.
RIP Software
Our RIP software can be used for EPSON and many other kinds of brand printer for white ink printing
RIP software latest Version Maintop 6.0
1.CMYK+WWWW printing 2. color enhance printing 3. better printing quality 4. easy operating and fast delivery
Guides videos
About guide video: If you meet any question on installing or printing after you bought this machine, please contact our sales to send you the guide video.
Driver download
wer-et6090-1510-2513.zip
Download
Warranty Information
ALL WER printers come with a standard one-year warranty, with the option for a 2 or 3-year warranty extension contingent on registering your device within 60 days of purchase. By then WER or WER's agent will send a document to you, everything will take effect after signature, thank you!
Learn More About Your Warranty
Service Contact
We offer excellent Service Contact for all of our inkjet devices.
Learn More
Blog
Follow our blog and discover the latest tips and tricks, and WER news.
Visit Our Blog
Leave a Comment & Inquiry
Overview
Specifications
Features
Accessories
Support
Review