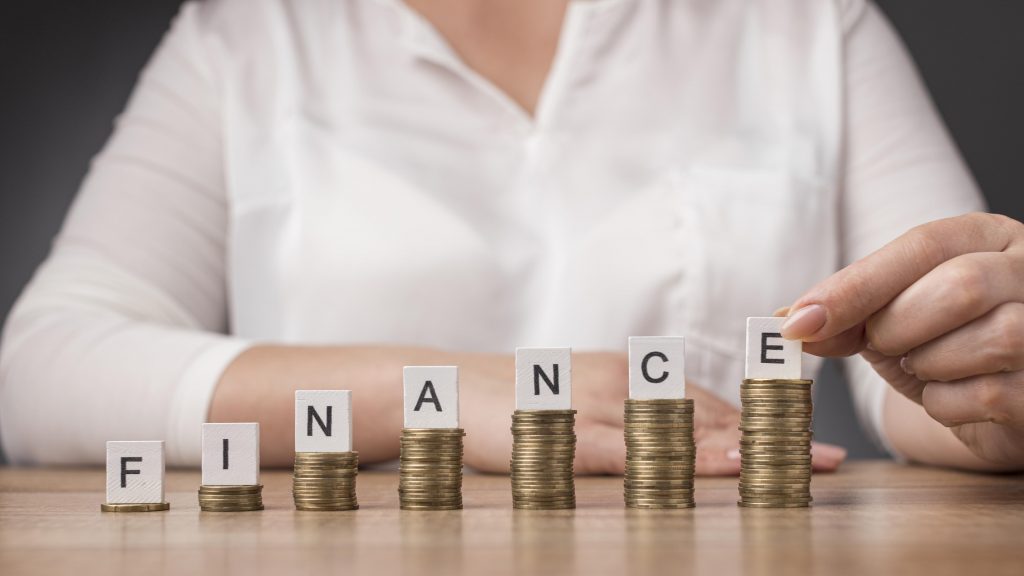 Some time ago, the hottest word on the Internet was "stall economy", and many places set up vendors' standard points to encourage the development of stall economy. The continuous overweight of stall economy helps the development of night economy in domestic consumer market, and makes outdoor media become the standard of brand marketing in night economy.
1.Set up vendor specification points in 27 places to encourage the development of stall economy
On the morning of June 1, Premier Li keqiang said during his inspection tour in Yantai, Shandong Province that the stall economy and the small shop economy are important sources of jobs, fireworks in the world, and the vitality of China, just like "being tall".
Street vendor economy is an important symbol of city fireworks. According to incomplete statistics, up to now, at least 27 places including Shanghai, Jinan, Nanning, Zhengzhou, Nanjing, Chengdu, Hefei, Pengzhou and Changsha have explicitly encouraged the development of stall economy. Actually, "stall economy" belongs to a part of "night economy". Many provinces and cities actively explore the people-friendly mode of "night economy" merging with "stall economy" on the basis of starting night economy, so as to "escort" the development of night economy.
2.Wuling's "God Car" appears, and mobile car advertisements may usher in a turning point
When people all over the country are rushing to set up stalls, the increase of stalls makes the demand for mobile trucks rise. Wuling Special Purpose Vehicle announced on its WeChat WeChat official account that it will launch a "wing-opening" truck for sale and label it as the regular main force of spreading the economy. Officials claim that their cars are "loaded with more goods" and can display goods from multiple angles and perspectives.
It is understood that this "stall-dedicated vehicle" launched by Wuling is not only conducive to stacking goods, but also has high space utilization rate of its body. The left and right side doors and back doors are turned up at an angle of 85 degrees, which can shade the sun and block the rain, and can also post advertisements around the car body. Some netizens pointed out that under the premise of meeting the modification standards, people can use creativity, use the body to advertise, and take the opportunity to promote products when setting up stalls, which can be called stall artifacts. With the recovery of the stall economy, mobile cars and body advertisements that have been questioned and restricted before may usher in a turning point.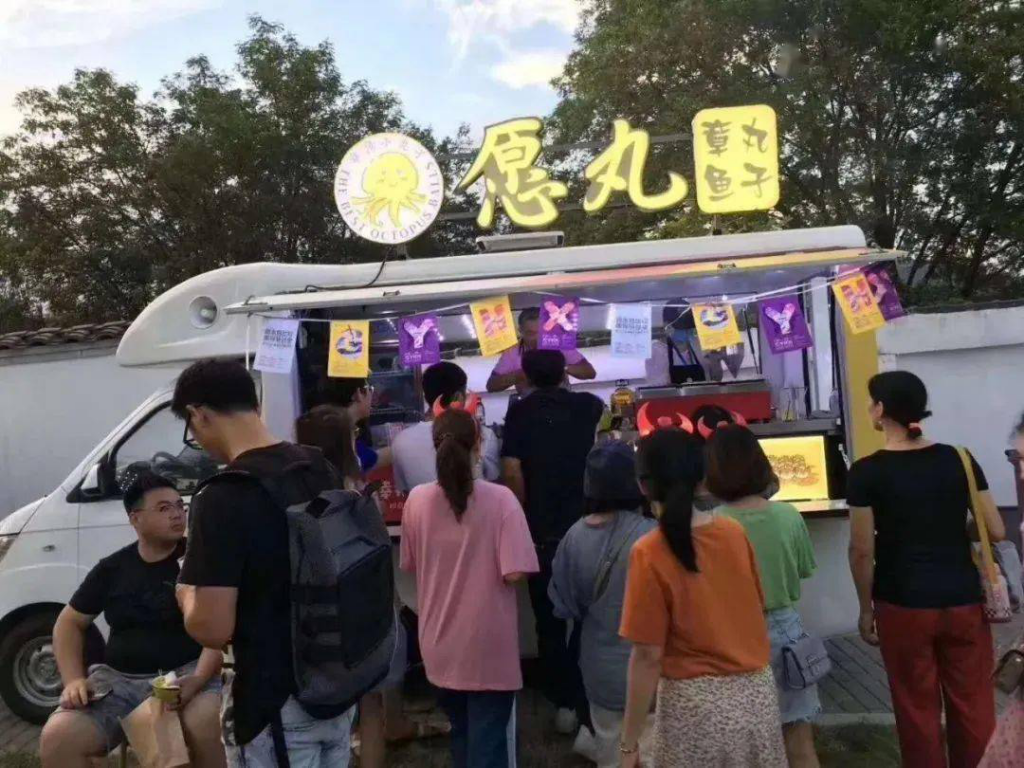 Chengdu has a "mobile auto bank" full of financial "gift packages", which goes to various communities to provide convenient financial services for residents. This mobile car has successively traveled to community provide zero-distance door-to-door financial services for busy office workers and community residents. It is understood that this mobile car bank has become a smart financial service platform with mobile counters, intelligent service terminals and led electronic publicity screens, and has realized a new mode of building a banking platform with mobile car to complete banking business. The biggest advantage of "Mobile Auto Bank" is that it extends and expands the business acceptance scope of bank outlets in a humanized way, and makes clever use of mobile outdoor media to bring convenience to customers.
As a kind of outdoor advertising media with strong penetration, automobile body not only has the characteristics of fixed outdoor advertising, such as strong impact of advertising picture, continuous advertising influence and effective advertising communication to specific areas and classes, but also has a wider audience level and higher advertising arrival rate due to its unique mobility. However, the mobile car marketing model similar to "Mobile Auto Bank" mentioned above can not be restricted by geographical location, and can be widely publicized in the precise target market areas such as streets and community business districts according to customer needs. In addition, it can also display, communicate and interact with the target consumers at the key points in the bustling commercial areas, squares, parks and other areas, with a wide range of promotions, which can enable customers to obtain the maximum advertising communication effect. This will not only bring convenience to the merchants themselves, but also help consumers to feel the characteristics of their products more intuitively.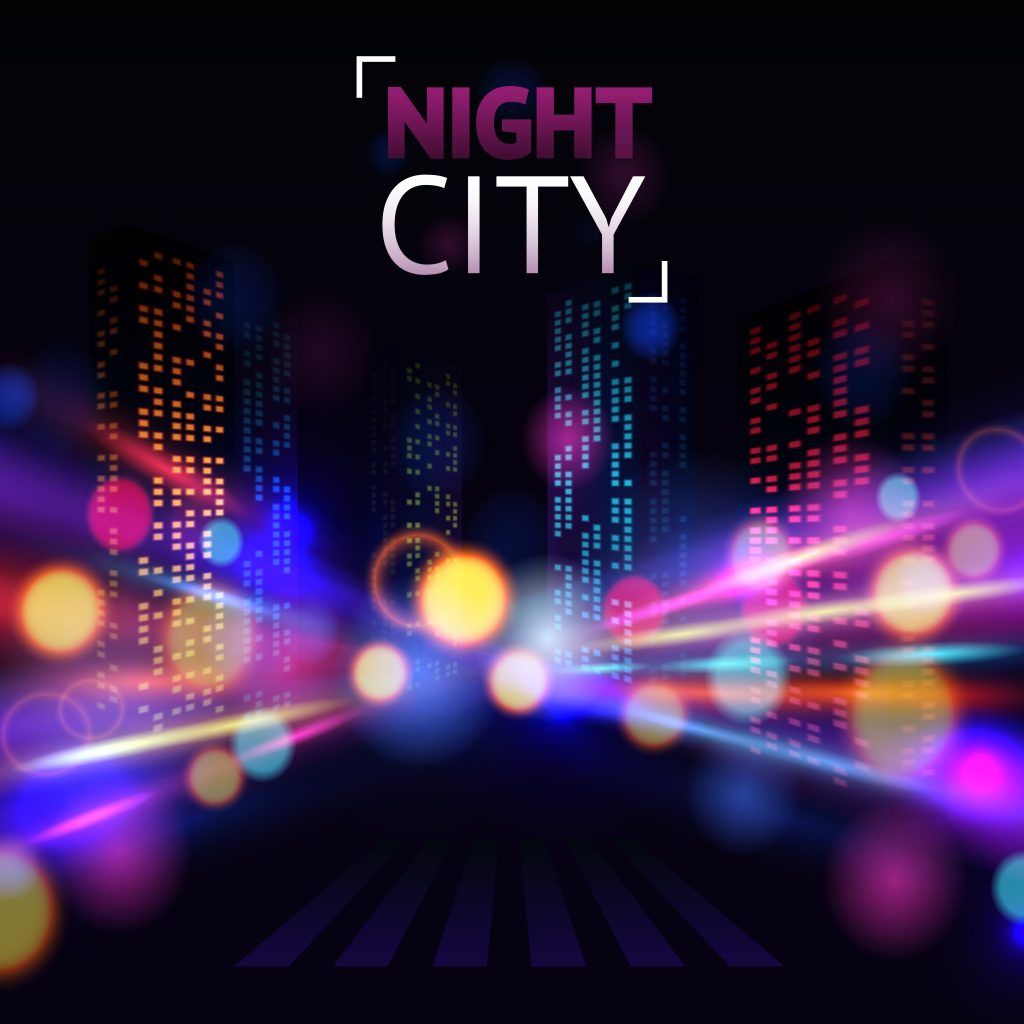 3.The opening and popularity of "nightlife" makes outdoor advertising a standard for brand marketing
With the continuous increase of stall economy, the domestic "night economy" consumer market has gradually recovered its "fireworks". Outdoor media not only beautify the commercial landscape of the city, but also help to light up the "night economy", which has become an indispensable scene for brand marketing.
In addition to mobile cars, other types of outdoor media have become the standard of brand marketing in night economy, such as led large screen, taxi roof lamp advertisement, building light show, smart light pole and so on, all of which play an important role in night economy.
For example, Chongqing, once ranked first in the "Top Ten Cities with Economic Influence in China in 2019". Chongqing has two popular business districts with top traffic in the country: Jie Fangbei Business Circle and Guanyinqiao Business Circle. The two major innovations in Guanyinqiao Business Circle have contributed to success: First, the urban management concept has changed from large-scale demolition and construction to urban renewal, improving management and Service efficiency; The second is to implant urban history and culture into the night economy. Among them, as one of the important projects in the landscape upgrading project of Guanyinqiao Business Circle, the facade of Carnival Building has re-entered the public's field of vision with the brand-new look of the largest outdoor advertising led screen in Asia. Since its completion, the giant curtain of the "Light of Asia" building with an area of 3,788 ㎡ has become the "punch card" holy place of Chongqing, a city in online celebrity. When night falls, when the lights are on, the busy Guanyinqiao Square becomes a symbol, showing the vitality and modernization of a city.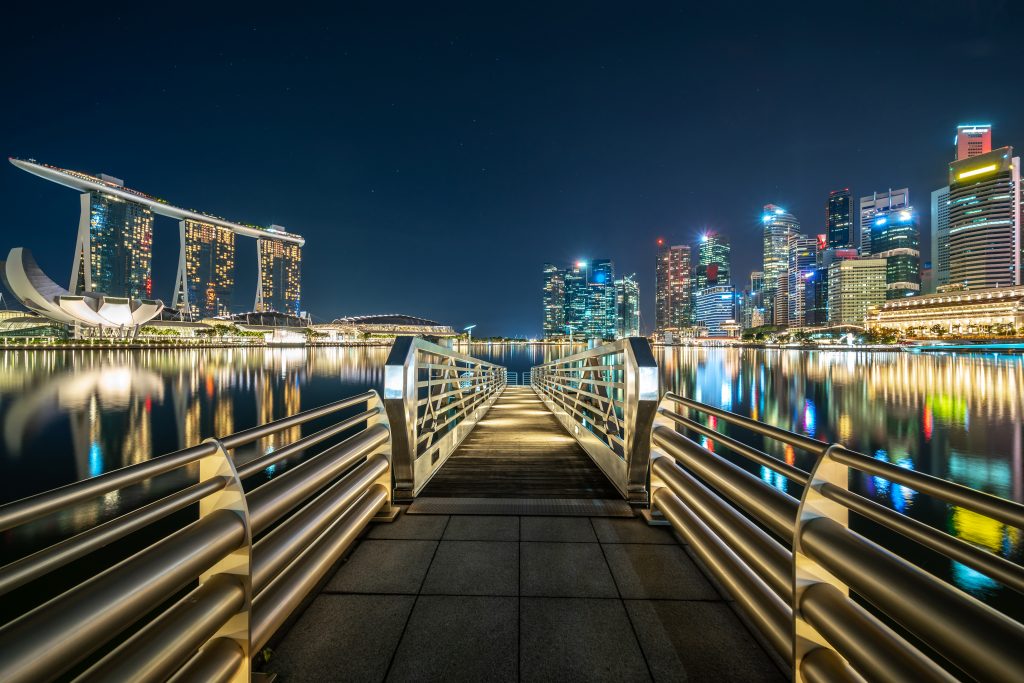 With the development of night landscape, it has become an information carrier reflecting the city image and the prosperity of economic development, while outdoor advertising is the main component of commercial landscape and plays an irreplaceable role in the prosperity of night landscape. Looking at these never-sleeping cities with prosperous economy at night, only with strong commercial support can urban lighting achieve long-term and sustainable development. On the contrary, those urban light shows that have eliminated the commercial content of outdoor advertising gradually fall silent in the night.
Summary: Spreading the economy drives the development of night economy, while outdoor media helps to brighten the night scene, promote commercial prosperity and light the night economy, which not only injects new vitality into the city, but also brings infinite possibilities to life. Today's urban managers should take a positive view of the positive power brought by outdoor advertising to the urban economy, guide and promote the healthy development of the industry, especially give practitioners the opportunity to promote the transformation of old and new kinetic energy, so that outdoor advertising can truly become a beautiful landscape of commercial landscape and play its due value for lighting up the urban night economy.
On the one hand, using cutting-edge lighting technology and adding unlimited creative outdoor advertising can add beauty to the night of the city and provide street guidance function; On the other hand, the brand content is integrated with the dazzling city night scene to form a shocking atmosphere, which makes it easier to deepen the impression in consumers' hearts. In addition, all localities attach importance to "night economy" and "stall economy", and outdoor advertising, an important driving force, will have a greater development space.